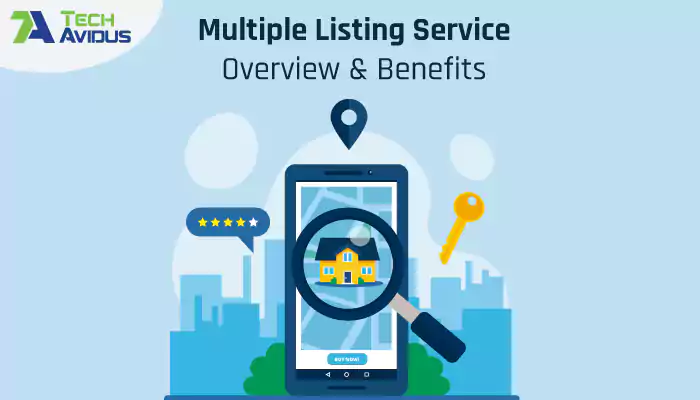 Like any other modern-day business, Real Estate is no different when it comes to fetching support of IT for a systematic approach to its business processes. Being a real estate professional is a very high-on-heels job, and it involves a lot of data, filtering, analysis, and eventually taking action.
What is a Multiple Listing Service?
The Multiple Listing Service will help real estate professionals and give a seamless way to operate businesses. Any stakeholder of the real estate domain knows the importance of searching property information backed by an up-to-date database. MLS listing service allows realtors to manage a large quantum of data and organize leads on various parameters.
Some essential features of Multiple Listing Service:
1. Searchable MLS listing – allows the user to search for a property that fits one's criteria and preferences. It exports data from MLS and gives property listing watch along with area maps.
2. Contact Manager – The user has access to various functionalities like add/edit contacts, customer search, creating mailing lists for scheduling auto-emails to prospects, and generate/email MLS reports.
3. Forms & contracts – Add, edit and view contracts and forms, enable setting contract templates, and some can even print, send and e-sign the agreements.
4. Add/Edit MLS listings – schedule the listing entries, save previous searches, make notes about liked properties for future reference, and add/edit new listings.
5. Manage various user roles – Add new agents, realtors, and users to existing multiple listing service for Real Estate and manage your teams and office staff. It also enables the admin to assign and restrict users to features, functionalities, and data access.
Benefits of MLS software development in Real Estate
1. More exposure
With Real Estate Multiple Listing Service, sellers don't have to struggle to get in touch with potential buyers. Instead, the MLS will list their property, and it would be visible to thousands of buyers who visit the website.
2. Seller's ease
Seller no more needs to interact with various agencies and brokers to make a good sell. Previously it was a daunting task to take regular follow-ups with many agents and brokers.

3. Professional legal consultation
It is crucial to get every legal matter absolutely correct when selling and buying a property. MLS can take care of every minute part, like to estimate price, commission, advertisement cost, duration of the agreement, etc.
4. Assures Seller's privacy
Realtors indeed help their clients by listing client's property details on the real estate multiple listing service. Though the data is provided to property seekers for free, there is limited access to certain kinds of information like personal contact details, property vacant for an on-site visit, etc.
To summarize the existing tech innovation in the real estate market, the curated search engines help multiple listing service for the real estate to showcase their property to a broader audience. The MLS mobile apps also give the users real-time alerts on new listings, price reductions, etc.