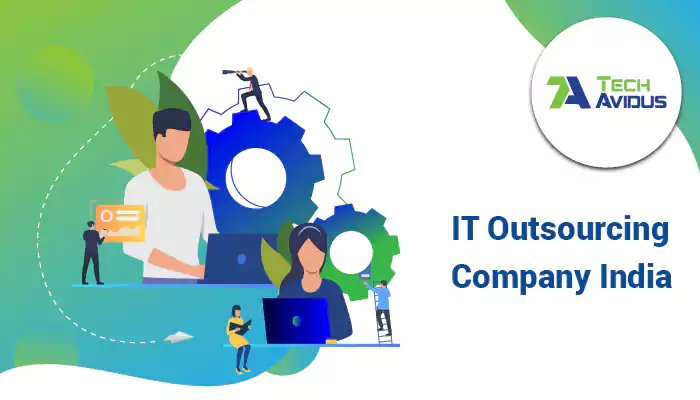 How to Find the Right IT Outsourcing Company in India?
India has appeared as the most preferred outsourcing point for plenty of companies planning to outsource development. IT outsourcing companies in India are top-rated as they are trustworthy and efficient in developing superior software in a limited amount of time and budget.
However, searching for the best company to accomplish the wanted results is not a cakewalk! One needs to define the primary goals of outsourcing clearly. Be clear on what work you want to outsource, approximate budget, approximate work duration, and other objectives before looking for the right outsourcing partner.
Here are some essential things you might want to know before hiring an IT outsourcing company in India.
Check for Proven Track Records

The first thing you need to keep in mind is tracking the company's growth records. Analyze company for last few years and check what they have done and where they are heading. Find out the type of customers they have delivered their software development services and the number of projects they have accomplished. By tracking all this information, you can get precise details about the company that will guide you to choose whether it is your convenient outsourcing partner or not.
References and Work Samples

Request for references from the company to discover their quality of service. By contacting those reference companies, one can find out more about client engagement practices, the level of their customer support, the challenges they faced, and timely deliveries. Also, ask for the work samples to get an idea about their abilities and technical expertise. It will enable you to ensure that your outsourcing partner recognizes and perceives your business goals.

Technical Skills and Capabilities of the Company

You have to ensure how familiar the teams are using cutting-edge tools and technology required for software development.
Choose a team with the same industry experience as yours because it would be easy to explain your thoughts and requirements. Ultimately the development process would be faster and easier.
You need to perceive the team's communication process, their presence as per your time zone, and the communication flexibility in your preferred language.
Check out companies' security policies, management of source-code, and NDA documentation process to assure your project's security and confidentiality.


Ensure Cultural Compatibility & Communication

Check that you and your outsourcing partner are culturally compatible. Your business partner understands your organization and your employees and respects their opinions and customs. Prefer a partner who belongs to a hybrid culture, matches your work environment, style of communication, and corporate culture.

Also, ensure that they speak your language. Smooth communication can assure you about a sustained and pleasant outsourcing relationship. Before getting into outsourcing:

confirm that your outsourcing partner is available 24x7 on instant messenger, phone, VOIP(Skype), or email.
Set a single point of contact to manage feedback, queries, and concerns.
Decide when to communicate; weekly meetings or report sharing.


Check Your Outsourcing Partner's Infrastructure and Technology

A technologically ready service provider will assist your company's demands in an improved way. Your outsourcing partner's IT infrastructure should contain the advanced hardware and software components, a dependable network of phones, and the internet. The company may also have to invest in the implementation of other technologies needed for your business. While opting for a software outsourcing company in India, you need to check that their team can access the leading-edge technology, superior facilities & fully-equipped infrastructure.

Data security & Confidentiality

The companies looking for software outsourcing companies in India should look for a partner who has secured the data sharing risks with proper policy and data security systems. Opt for a provider with certification like ISO, CMMi, as well as Microsoft competency certificates. You must also review hiring a partner who periodically performs network and security audits. They must be using particular tools that will aid in defending sensitive data and restrain any data leaks. It is strongly advised that you sign an NDA with the partner before sharing any sensitive data.

Wrapping Up

As technology and infrastructure continue to grow, companies wanting to keep competitive in the worldwide market cannot afford to ignore outsourcing's positive effects. If you are looking for a software outsourcing company in India, we can help you get a competitive advantage over competitors. You can hire a brighter and smarter performer through our comprehensive and superior offshore services.