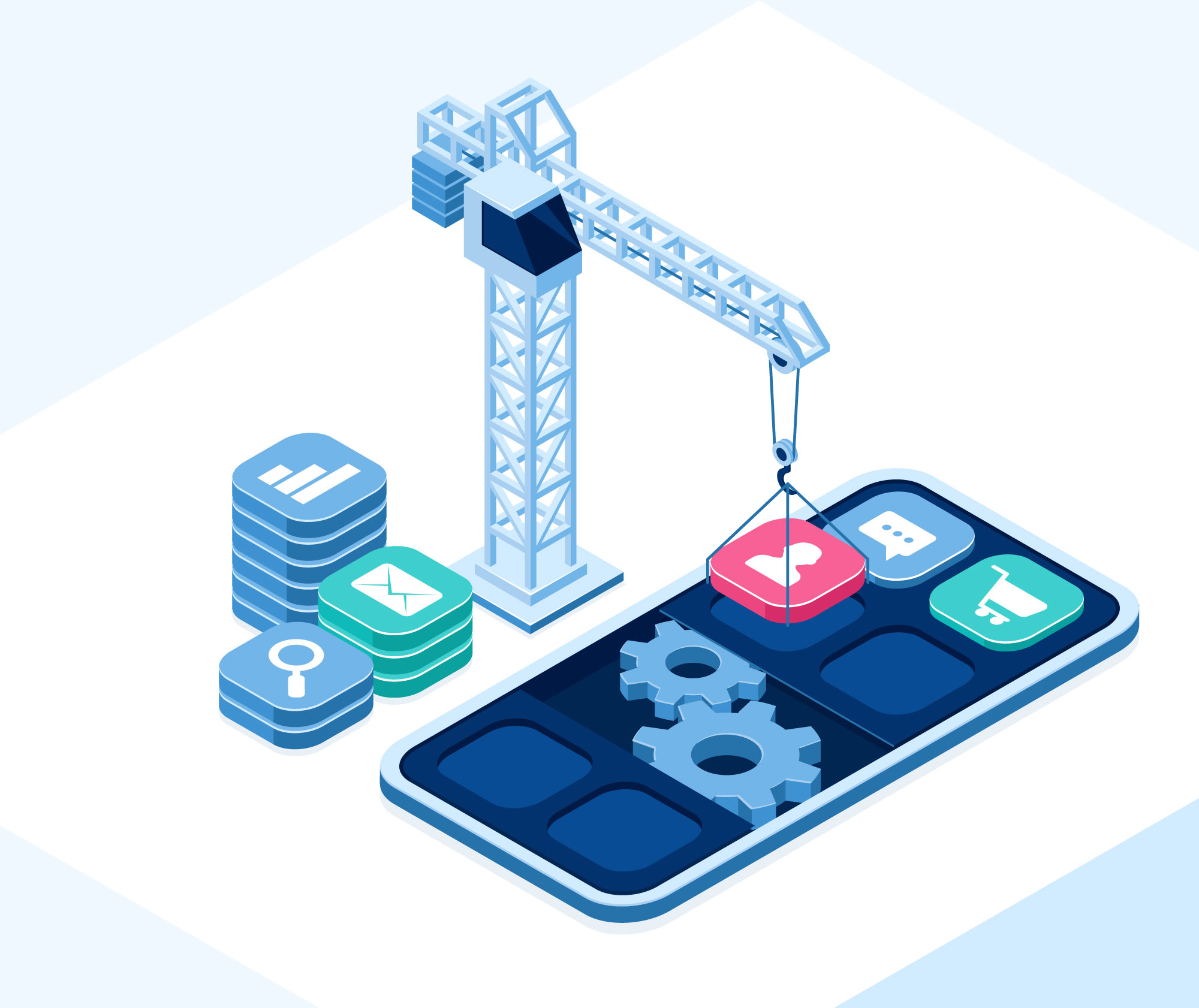 The majority of the IT tech companies are working on android mobile applications due to the massive market demands. Its popularity is because it's open-source and regularly upgraded with new features and functionality. Businesses are investing more into increasing the speed of their mobile apps to increase the number of customers they serve. But various challenges come into place while developing mobile apps.
It's advisable to look for Android application developers from the top mobile app development companies that will take care of the functionality of your app and provide after-care. We have to put together the most common issues most mobile app developers face.
Here is a list of the top 7 Major Challenges faced by experts during Android App Development
1. API Compatibility
Many developers use third-party APIs to improve the functionality and compatibility of mobile devices. However, not every third-party API available to developers for Android app development is of the highest quality. Some APIs were developed to work with a particular Android version and won't work on devices running another edition of the OS. Developers typically must develop methods to make the same API work across the various Android versions, which they usually find extremely challenging.
2. Software Fragmentation
Different devices run various versions, and this presents a huge task for designers to stay on top of modifications.
However, the majority of Android App Developers use the most recent version. We always state that the use of advanced technology can help users. However, the acceptance rate of the most current version of Android is low. For example, Android 6.0 Marshmallow currently has a greater percentage of market shares over Android 7.0 Nougat as well as Android 8.0 Oreo. Therefore, developers need to consider multiple versions of Android when creating mobile applications.
Android App Developers, the most trusted Android apps developer in India, creates full-fledged Android apps that are extremely compatible with security, safety, and data protection.
3. Hardware Specifications
Unlike other operating systems on mobiles, Android is open source, and Google lets device makers modify, expand, and extend the Android operating system with no limitations. Therefore, the hardware features offered by different Android devices vary. For instance, Android devices made by specific firms have fingerprint sensors, while other devices do not have support for fingerprint sensors. So, developers can't create a mobile application that can provide a more user-friendly experience by using the device's fingerprint sensor. The app must implement various authentication methods to match the different physical features of Android devices.
4. Testing Fragmentation
Every device comes with its unique testing environment, and testers must follow various testing methods each time. Although there are tools to automate testing, strategies depend on the app's design developed for app development.
5. UI Design Rules
The user interface of an app is a crucial factor in determining the retention rate of users. It improves the look of the application and also its compatibility with other functions on one page. Google does not offer any standard user interface for Android application development services. However, every company must design custom UI interfaces that meet their requirements and standards.
The Android developers should look at different ways to design a more user-friendly UI layout across all devices. Additionally, they should be vigilant at this point as it can impact the overall user experience of the Android application.
6. Security Concerns
Android is an open-source operating system; It is more susceptible to security concerns. Even with its security, it is still possible that malware could be introduced into the apps, redirecting users to other URLs without the developer's permission.
7. Patent Issues
Google does not have any guidelines to evaluate the level of quality in the new apps being added to the Play Store. The absence of quality assessment guidelines creates various patent-related problems for developers. To stay clear of patent-related issues, certain developers must modify or redesign their apps to avoid patent issues in the future.
Based on our own experiences, We've tried to tackle the common issues encountered by Android app developers. We are sure being alert to these obstacles will allow developers to build successful apps without hassle.
Conclusion
Developers must face many obstacles when creating apps, ranging in security and visibility. However, when you talk to experts, they can provide many solutions and suggestions. One of them is TechAvidus which is among the top Android app development company; our team of expert developers in-house can overcome any challenge by creating solid applications.
A mobile app must be able and modern to stand out in the market for apps. If you've got a unique concept for your brand, defining the design by fulfilling all your requirements is important.
With us, Android application development is a breeze beyond your imagination.