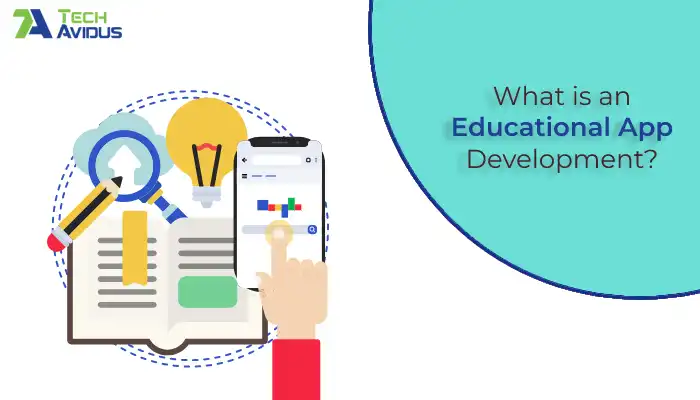 Nowadays, growing technology is transforming the educational system, and the best educational app development is critical to this transformation. Mobile apps aren't only limited to entertainment, communication, and gamification but have expanded to many different fields, including education. The constant increase in educational apps has proved to be the 3rd most well-known category of mobile apps.
Statista's report shows that education is the second most popular category in the Google Play Store and is responsible for 9.31% worldwide.
Image Source: Statista
Due to the time to act, the pandemic and subsequent lockdowns were essential in making it easier to speed up the education app development and deployment process. Currently, the teachers, students, and all other users have realized the advantages of educational apps and have seen the benefits; there's no way back. Apps for education will continue to assist teachers and students at school and beyond.
What is Educational App Development?
The educational application is simply software that allows and facilitates virtual teaching. It is not just for students but also for applicants, educators, specialists, online course platforms, and anyone who wants to further their education or improve their skills. Education is the foundation of modern society, and the educational app is just one tool that can help you access new opportunities and advances.
Why Should You Make a Custom Educational App Solution?
There's been plenty of discussion about the importance of apps for education, the growth of the e-learning industry, and how educational apps are altering the learning system. Learning apps make learning more enjoyable for students and fun to the point of enjoyment. If you are wondering how educational apps are changing the way we learn in the future, the answer will be easy. Educational apps are engaging and enjoyable for all.
Educational app development has several benefits, including knowledge enhancement, personalized learning experiences, improved interaction, accessibility to online study material, ease of communication, and, most importantly, remote access. So, educational apps are ever-evolving and transforming today's digital learning system tremendously.
Advantages and Disadvantages of Educational Apps
It is important to remember that there are benefits and drawbacks to introducing mobile learning into an education process. This kind of learning is in the beginning stages of development and is realized when it is implemented successfully.
Advantages of Educational Apps
Modern technology makes it possible to manage and improve the quality of education regardless of location or time. There are two elements to this type of mobility. First, it is possible to implement educational programs even if you are not in the surroundings of a trained expert. Additionally, the ease of access across different devices using cloud-based storage.
Visuals attract more people than simple text, and E-learning apps provide an excellent illustration of this. It is difficult for students to focus in classes because their studies can be tedious. However, educational apps are engaging and enjoyable to use; therefore, they are a great way to engage students.
Mobile devices make it easy to create high-quality and fast interactions between the instructor and student. Students' feedback allows educators to assess the individual performance of each student.
One of the main benefits of educational apps is their ability to be customized. Personalization is among the most engaging learning methods, allowing students to engage more with the application. Interactive apps don't make you feel obliged to connect. However, they are so exciting and interactive that you could find yourself in need at some point. Educational apps are rapidly becoming the most popular method of instruction for students because they permit them to study at their own pace and from their comfort at home.
Online tutorials and electronic books have made students' lives more convenient and accessible. Thanks to technological advances, students can access many books with a single click. If your child has an educational application on their smartphone, they have access to all the books they need to fit into their pockets quickly. In reality, they do not need to purchase books or study materials since they can find all the books on the internet.
As opposed to schools and colleges, educational apps are accessible 24/7. So, there's no notion of a time-bound education. Educational apps are the most effective for this and allow learners to learn whenever they like with 24-hour accessibility. Furthermore, the educational app will help students clear their questions anytime and anywhere.
Disadvantages of Educational Apps
Software and Hardware Issues
Sometimes, an update could trigger changes to the application and device or another factor. External influences can influence IT advancements. A few of the problems that hinder the functioning of the software, like software compatibility issues, inability to update to a new version, or frequent system crashes, are given below. These are just some of the causes that create vulnerabilities in software. It also affects the mobile learning experience seamlessly.
Another factor that influences this is the hardware connected to the app. Attached is a term used to describe interconnection through another method. Hardware, in contrast to software, depends upon physical devices. Physical devices may become worn out with time, and they can also become damaged due to the devices' dust, overuse, and rough handling. Additionally, there may be other causes that could cause them to wear out. The downside is that it is difficult to determine what went wrong, and specific components could cause problems for smooth operation.
A significant and frequently noticeable drawback of the app for education is that it causes distraction from other classes. Modern learners are adept mobile users and can use their phones to do other online activities regardless of parental restrictions. Therefore, they get distracted from their studies.
Requires Internet Connectivity
Educational apps could be an issue in areas where the internet isn't as standard or when the user is not connected to internet connectivity, data, or anything similar and cannot access the application. Today, a lot of apps require internet connectivity to operate. So, this could be one of the significant drawbacks of educational apps.
Features to Include in Your Educational App
The video-based Content Educational apps allow students to view and listen to pre-recorded lectures, chapter-wise lessons, or instructor lectures. Students have easy access to the classroom from anywhere. With video content, students can use handy features like zooming into a particular image and rewinding/fast-forwarding anything wherever they want. Students and teachers benefit from video-based range, and their demand is growing.
Push notifications are a great way to communicate important messages to students, parents, teachers, and the management team through an educational app. You can quickly and easily send alerts by tapping your fingers, and these little pop-ups are used to notify everyone promptly and efficiently. Push notifications are also required in your educational app, and push notifications are not just for advertising. Educational apps can use push notifications to remind users of upcoming plans, and they can also use push notifications to send short motivational messages, reminders about revisions, and so on.
When developing your app, it is essential to remember that users who speak different languages can access it once it has been published on the app stores. Multilingual support is necessary if you are looking to increase your user base and reach a wider audience. We know many languages worldwide, so you don't need to support all of them. It would help if you chose the languages you want to target. Your app can include a translator function that reduces language differences.
Dashboards for Students and Teachers
Login functionality is crucial for any app. That allows students and teachers to create accounts on the app to sign in. The dashboard enables users to instantly take action by customizing, personalizing, and customizing all of the app's key features. Teachers can quickly analyse the data and gain valuable insights.
Classrooms are becoming virtual and digital. It is imperative to offer live, one-on-one instruction and interactive sessions to allow students to join with their peers and participate in the classes. There are a variety of possibilities for video calls, and however, they're not a simple way to conduct everything in a virtual. Incorporating chapter-wise audio as well as virtual presentations can be helpful for any app that teaches online to boost downloads and increase engagement and retention. Live streaming allows schools and educational institutions to provide live-streamed content on demand for learners. It allows access to the most high-quality learning materials and aids students in improving them.
Progress Tests and Reports
An essential part of educational app development should be the development of progress test results and report on students' progress. They also form a component of the individualized method of education. Students can take test-taking at their speed, and in the comfort of their home is an excellent way to empower them to learn more: Some services permit you to personalize your education app to suit how you'd like. Therefore, ensure that the tests feature are available within the app. It will allow your students to monitor their progress and modify their learning rate and learning materials depending on the outcomes.
It is essential to have an efficient and well-organized database that can store all information about your study materials, profile details, and other vital details. It is necessary to update it frequently as new information and information about various topics constantly stream. It must provide quick access to ensure that students and teachers can get the necessary information from it.
The system of managing attendance for students assists teachers in determining the students' attendance on the internet throughout the class, as well as reducing the physical homework area writing services. It helps keep documents of attendance, absences, attendance records, and other important information. Students and teachers will have their credentials verified to track their attendance daily. Teachers can resume classes similarly using this feature to record attendance and keep the details in order.
Gamification is key to an app's ability to draw the most users and provide a great user experience. It is a great way to motivate your students and keep them interested.
Final Thoughts
Companies are seeing an enormous increase in revenue from mobile educational apps. New features are introduced daily to make learning more enjoyable, simple, and accessible. Developing an app of this magnitude isn't easy, so ensure you have a skilled team assist you with the process. That will make it easier for you and also frees your time to use to improve the app. Mobile app development companies expect a significant demand for apps that provide e-learning. All you have to do is find competent developers to develop the app for education with all the elements required to ensure a successful result.