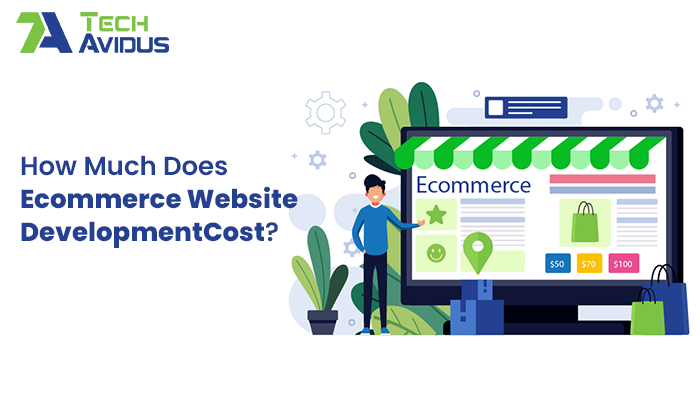 In today's digital era, online presence is crucial for businesses to reach a wider audience and maximize their sales potential. E-commerce websites have become popular for entrepreneurs and companies to establish online storefronts.
I will ask potential clients two questions before estimating the cost of an eCommerce site: "What are your sales and traffic goals?" And "What custom attributes and eCommerce platform will you require for the website to complete them? Therefore, it is natural that the ecommerce website development cost is just some things that can differ.
What's the reason behind the numerous e-commerce prices for websites? The majority of websites differ. It's cheaper than a premium site if you're seeking one that's easy to use.
The closer you get to the exact figure, by answering the questions below. However, you'll have to be able to answer more questions to hit the target. Learn more about how aspects and stages affect the price of developing the eCommerce website and software.
Factors That Decide Cost of eCommerce Website Development
E-commerce platform
The initial step in building the eCommerce website is selecting the right platform. Platforms help you create an impressive online store with all the features you need at a reasonable cost. Furthermore, using the eCommerce platforms, you can write code for your eCommerce store from scratch.
Domain cost
Each website needs an address and a domain. It is your store's name in your browser's URL bar. Your website's domain name is its home address. For the same reason, you need to register your domain name online and add your home address to your local authority.
Hosting and Maintenance
Hosting is among the essential things you should be able to provide for your eCommerce website. Hosting costs are based on the hosting you require. Inquiring for advice from the host's developer regarding hosting is recommended.
Architecture User Interface
Ensure your eCommerce site is simple for customers, customer service representatives, administrators, manufacturers, designers, and other users. Template-based ecommerce sites are affordable and can be tailored to your budget. You can also opt for customized programming and enterprise-level solutions.
Customer Relationship Management
Along with the advertisement, you should consider the cost of customer service via email, phone, or online chat. To determine the issue with converting visitors to customers, you can also look at the costs of collecting taxes, and suppliers, managing stock, and analyzing traffic.
Marketing
One type of marketing analysis is to invite unique visitors to your website. Based on similar e-commerce websites, one can determine the average cost per visitor.
The best way to determine the CPV of an ad is to look at ads running during a Google Search for the product. Google AdWords also provides a way to estimate the CPV of keyword phrases.
To get high website traffic, eCommerce merchants must spend money or time marketing. Promoting your brand helps you build a loyal customer base and establish a brand.
Open-Source Platforms That Reduce the eCommerce Website Development Costs?
Magento
It is the best platform for creating functional and feature-rich eCommerce shops. Magento community edition is an open-source, free version of the eCommerce platform. That means you can access hundreds of themes, plugins, extensions, and other tools to personalize your website according to your business needs. Magento is a popular eCommerce website development company for small, medium, and large eCommerce stores.
WooCommerce
WooCommerce by WooThemes is a free, open-source eCommerce tool that allows merchants to turn WordPress sites into eCommerce shops. It's free to download. Numerous free plugins and themes create an interactive and feature-rich eCommerce website. WooCommerce is a favored eCommerce platform for WordPress. It has been downloaded around 4.5 million times. It is simple to manage an eCommerce store powered with WooCommerce even though you need to know the technical aspects.
Yahoo Store
Yahoo store is another popular platform for developing eCommerce websites. Yahoo store is easy to set up and includes all the technical elements you need for a successful eCommerce website. Yahoo store includes a secure shopping cart and online credit card processing. It also features intuitive sales reporting, business insight, and easy Yahoo Shopping and searches marketing access.
Shopify
Shopify is a great choice for small eCommerce stores. Shopify is easy to set up and offers many innovative features that will allow you to build an attractive, functional, and effective eCommerce store.
Final Words
After reading this blog, you can calculate the development cost of the e-commerce website. No matter how much higher than you expected, a well-designed eCommerce website is worth the investment. Soon enough, traffic, engagement, and conversions will be visible to maximize your ROIs.
We will help you find an affordable and powerful solution for your eCommerce website. TechAvidus is a web development company with over ten years of experience helping large and small businesses create highly effective websites. We will work together to create the perfect website for your brand.