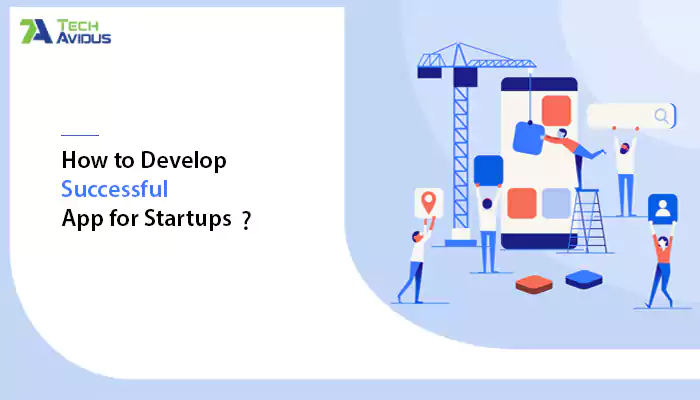 The market for mobile apps is highly competitive today. It is important to develop apps for startups, which involves creating apps on different platforms or OS like android or iOS.
An app-based startup's success doesn't depend only on having an original idea. Every experienced app development company knows this well. A good option is to hire an app developer to build an Android or iOS application. Once the Startup has decided, and all pieces are in place, it will need to hire an app developer to help make the idea a reality. Here are some tips for startups looking to create mobile apps that work.
What Makes an App Successful?
Mobile app development is a process that involves many steps, and there are some things we need to consider before we implement the features.
Target Users
The application's target users must always be considered when designing an app. A clear understanding of the market and target audience will increase the success rate of your application.
The Core Features
Apps that are not easy to use and complicated will not be praised. You don't have to promote multiple features at once.
A mobile app's ability to perform one task well and accomplish it quickly makes it successful. Focusing on one feature is the best way to improve your app.
Customer Support & Maintenance
When building apps, it is essential to consider the supported mobile platforms and devices. Consider hardware performance, battery life, and reliability when choosing mobile platforms and devices. Consider the support and performance of mobile devices as well as their coverage.
Speed for the App
The app must respond quickly to users when they use it. This feature is because most apps that are successful are quick. Each function and feature must offer seamless performance and experience. You can use animated indicators to notify users that pages or apps take a while to load.
Tips for Developing Apps for Startups
Clear and Interactive UX/UI:
A simple and intuitive UI/UX is essential for any application to reach its audience. Clearness is key to allowing users to finish their tasks quickly and easily. You can eliminate unnecessary or irrelevant features. A simple design can be complemented by rich text and balanced contrast.
Maintain Robust Performance:
Users are more likely to be satisfied with applications that respond quickly to their commands and requests. Users won't appreciate waiting for the buffer wheel or frequent crashes to load features. SEO is also affected by poor performance. Choosing a reliable cloud service provider is essential to prevent such problems from happening to your application.
Use Offline Features:
How can you increase customer retention for your app? Offline features allow customers to stay longer on your application, allowing them to continue using your app even when offline.
Customer feedback:
It is essential to analyze the concerns and feedback of users of your application. It is essential to forward the request to the quality assurance and development team to correct any problems. That will ensure that your application doesn't lose its market share.
Analyze the Competition:
This will help you identify the USPs and top competitors in the competition. This analysis will give you an idea of the current state of your mobile app. You can identify the unnecessary features in your mobile app and avoid costly trial and error or A/B testing.
Who we are ?
TechAvidus is a top mobile and web application development company known for its innovative solutions. We help individuals and businesses to create their ideas and get them on the digital platform.
We cater services such as web app development, mobile app development like android and iOS app development, and e-Commerce application development.