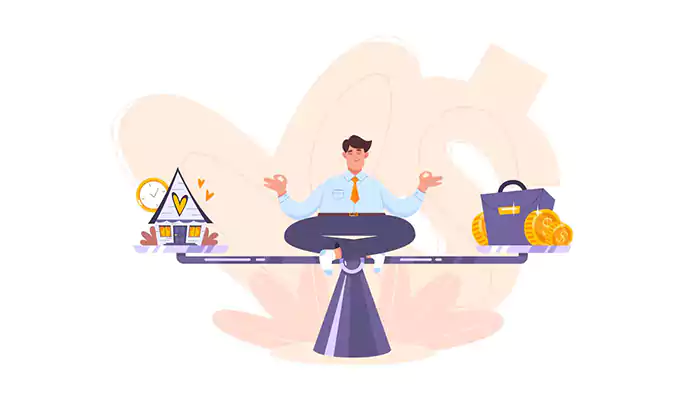 Standing out and observing the majority of the people with different variants of an iPhone is no longer an uncommon view in this age. A mobile with easy-to-use features and top performance will reach an immense population worldwide.
About 18% of Android users have contemplated the benefits of the iPhone and then switched over to an iOS platform. The advantages include the iPhone as one of the first phones, and iPhone has maintained its hold on its customers by delivering continuous performance and innovation.
iPhone apps are widely considered high-quality and revenue-generating devices. Presently, Brands and start-ups have invested in iOS application development to satisfy their requirements for business and earned massive ROI from their investments.
Let's look at Top Benefits of iOS App Development for your business.
1. More Promising ROI
Enterprises can get the most from their investment by developing iPhone applications because iPhone apps offer a higher return on investment than Android apps. It is a reason that enhances the benefits of iOS App Development Services. With greater reach to specific and targeted users, iPhone is a better choice for marketing. iPhone is more advanced when compared to Android when it comes to helping a brand achieve success.
2. Excellent User Experience
The capabilities inherent to Apple iOS offer an excellent user experience. If you consider the benefits of iOS app development and the overall satisfaction of iOS users can't deny it. It provides a powerful combination of software, hardware, and comprehensive support for its customers, with up-to-date maintenance throughout the entire lifecycle of an app. The result is the perfect performance of nearly all apps on the Apple store.
3. High Security
In creating an app for an enterprise, the company needs to choose a platform that offers additional features that ensure the highest level of security for its users. iPhone users are always protected from external threats. iOS offers a solid security shield against malware and viruses and makes it the ideal option for developing apps for a company.
4. More Scalability
The ability to scale mobile apps is among the most important aspects for companies. A customized business app allows businesses to inspire and nurture customers and employees.
5. Customer Satisfaction
iOS applications maintain an excellent record of satisfaction with customers. Since their inception, iOS apps have generated more fulfillment from users than any other OS. iOS apps are not just helping business owners promote their brand. Still, they also help improve the efficiency of their business. These apps can enhance the overall efficiency and profitability while catering to users in the correct method!
Wrap-Up
There are a few factors that create iOS the preferred choice among entrepreneurs. You will surely choose the platform that will provide you with the most exposure, total security, and reliability.
If you're looking to invest in iOS applications or want to learn more about how iOS applications are designed, get in touch with our experts for assistance in iOS development.